UPDATE: ON MAY 17TH WE HELD OUR 2ND ANNUAL HONOR OUR HEROES CAR AND VINTAGE PLANE SHOW AT MARCH ARB. THE DAY INCLUDED A VARIETY OF SHOW CARS, SOME MOTORCYCLES A FEW PLANES, HELICOPTERS, POLICE/HIGHWAY PATROL, BOMB SQUAD DISPLAY, EMERGENCY SERVICES DISPLAYS, MERCHANDISE AND FOOD VENDORS, 3 BANDS (FACTORY TUNED, VEGAS U2 AND SAVOR), A SPECIAL FLAME THROWING DRAGSTER, FOLKLORICO DANCING AND A VIP AND BEER GARDEN. ALL WRAPPED UP IN ONE HUGE CAR SHOW EVENT THAT PROVED TO BE A DELIGHT FOR ALL WHO ATTENDED.. WHAT WE EXPERIENCED WILL HELP US TO MAKE THIS EVENT BIGGER AND BETTER NEXT YEAR AND FOR YEARS TO COME. I WOULD LIKE TO TAKE THE TIME TO RECOGNIZE THE EFFORTS OF THE TEAM THAT PUT THIS EVENT TOGETHER, THOSE WHO HELPED US PUT INTO PLAY THE EVENTS OF THE DAY AND THE SUPPORTING CAST OF MANY WHO TIRELESSLY FULFILLED THERE COMMITMENT TO HELP US MAKE THIS EVENT HAPPEN. OUR PLANNING STAFF; CAREY ALLEN, CHUCK SCOTT, GARY GOSLIGA, JENGI MARTINEZ, LOU WECKMANN, KAREN AYERS, AARON SIEBERT, TRAVIS GRUBB AND CHARLES STEWART, WE THANK YOU CAREY FOR YOUR TENACITY AND VISION AND WE THANK OUR TEAM FOR ALL FOR YOUR HARD WORK AND ENERGY IN FORMING THAT VISION INTO A REALITY. I WOULD ALSO LIKE TO THANK OUR VOLUNTEERS WHO SELFLESSLY GAVE THEIR TIME AND EFFORTS IN FILLING IN ON THE NEEDED TASK AND TO OUR SPONSORS WHO STEPPED UP FOR THIS WORTHY EVENT AND DONATED THE COST TO FINANCE THE EVENT. "A CHAIN IS AS STRONG AS ITS WEAKEST LINK" AND IN THIS CASE, THERE WERE NO WEAK LINKS. WE LOOK FORWARD TO HAVING THE OPPORTUNITY AND BLESSING OF OUR TEAM AND SUPPORTING CAST OF MANY, ONCE AGAIN, DO WHAT THEY DO BEST AND THAT IS PUTTING TOGETHER OUR 3RD ANNUAL HONOR OUT HEROES CAR AND VINTAGE PLANE SHOW FOR 2015. WE ENCOURAGE OUR SPONSORS TO PLEASE CONSIDER US ONCE AGAIN (AND TELL OTHERS) AS WE CONTINUE TO RAISE FUNDS TO HELP OUR WOUNDED AND RETURNING COMBAT VETERANS AND THEIR FAMILIES. I AM POSTING SOME PICTURES HERE WHILE WE WAIT FOR THE EVENT PHOTOS TO ARRIVE.. FIRST UP IS THE "BEST OF SHOW" WINNER FOR HONOR OUR HEROES CAR AND VINTAGE PLANE SHOW 2014, SOCOM FALLEN HEROES MEMORIAL CAR
Operation Silver Star, in conjunction with March Joint Powers Authority, March Port Authority and Simply Choice Truck Club, presents the 2nd Annual Honor Our Heroes Car & Vintage Plane Show.
We are grateful for the following sponsors…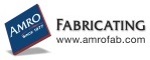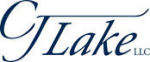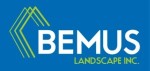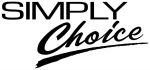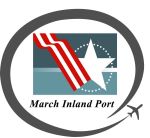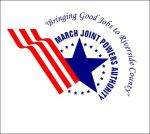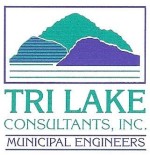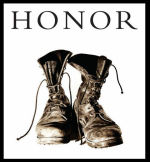 It will be held on Armed Forces Day, Saturday, May 17, 2014, at March Inland Port Civilian Ramp, 16875 Heacock Street, Riverside CA 92518 from 10am to 5pm.
The show will feature a 5K run, car/vintage plane/motorcycle show competition, the sounds of Factory Tuned Band (Rock & Roll), Vegas U2 (a U2 Tribute Band) and Savor (a Santana Tribute Band), various food and non-food vendors, a beer garden, VIP tent for large donors, Folklorico Dancing show, community displays and much much more. More information to be announced in the days ahead.
Honor Our Heroes
Car and Vintage Plane Show
Saturday May 17, 2014 (10am-5pm)
Register for the 5K Run
Click on this link to go to the 5K Run registration page:
http://racesonline.com/events/honor-our-heros-5k
Register your vehicle/plane
If you would prefer to mail in a check or money order, please use the form below.
You can just click on the four-arrow button in the lower right hand which will expand the document and will allow you to save/print the document. Also, you can use the share buttons to email it to someone else or yourself where you can receive the form which you can print, fill out and mail in: